Sayonara Wild Hearts is a game that came out quite a while back, but in case you were still wondering where to buy it or not, here's my opinion:
In short, yes.
Sayonara Wild Hearts is extremely entertaining, with graphics that look really good, and uses the blockiness of it to its advantage by making it a part of its aesthetic.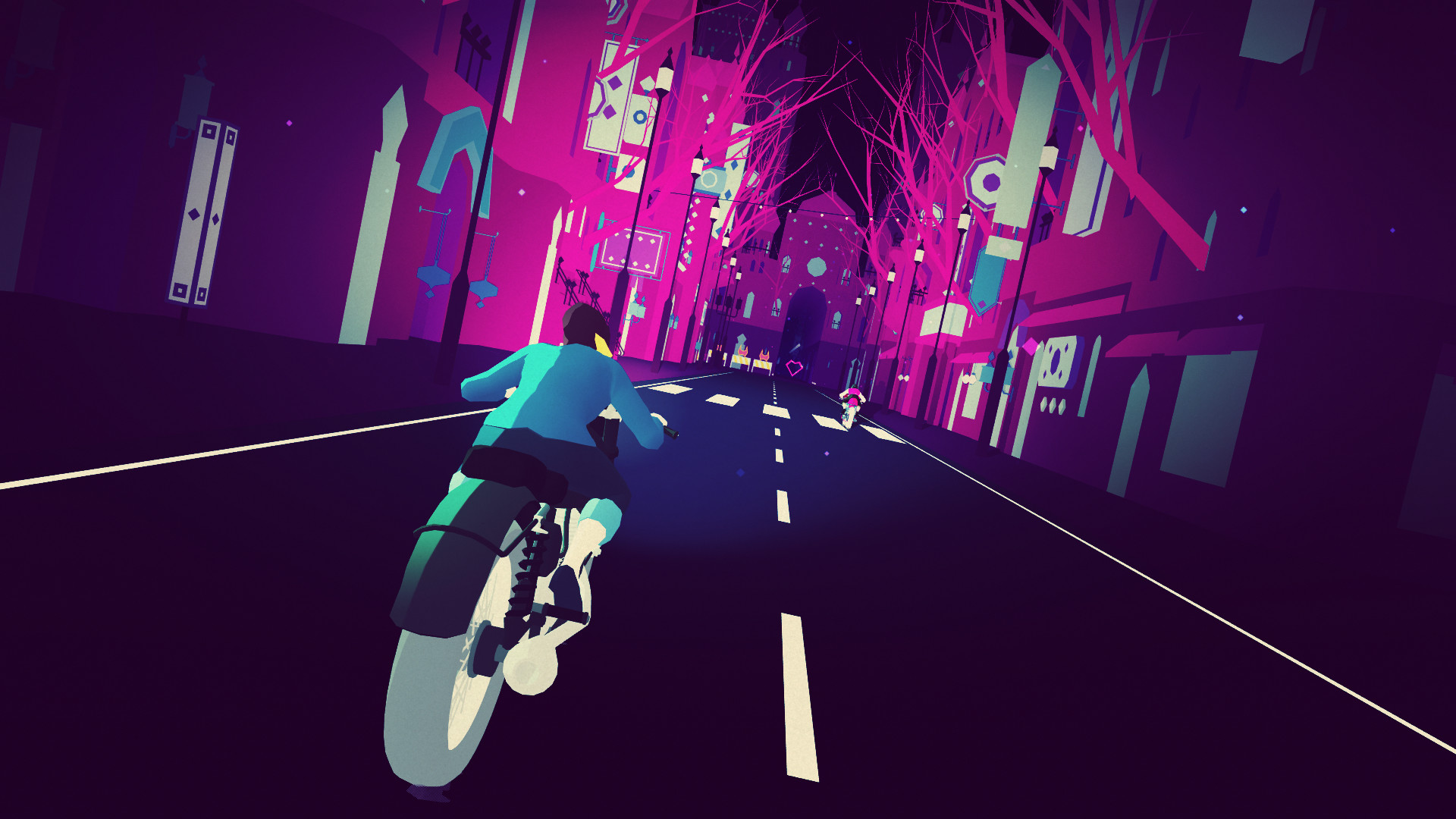 But although the visuals are great in the game, I think the key appeals of it are the music and the gameplay. Wild Hearts itself is an extremely short game, even for its 13 dollar price, and it'll take you 1-2 hours to clear the entire game.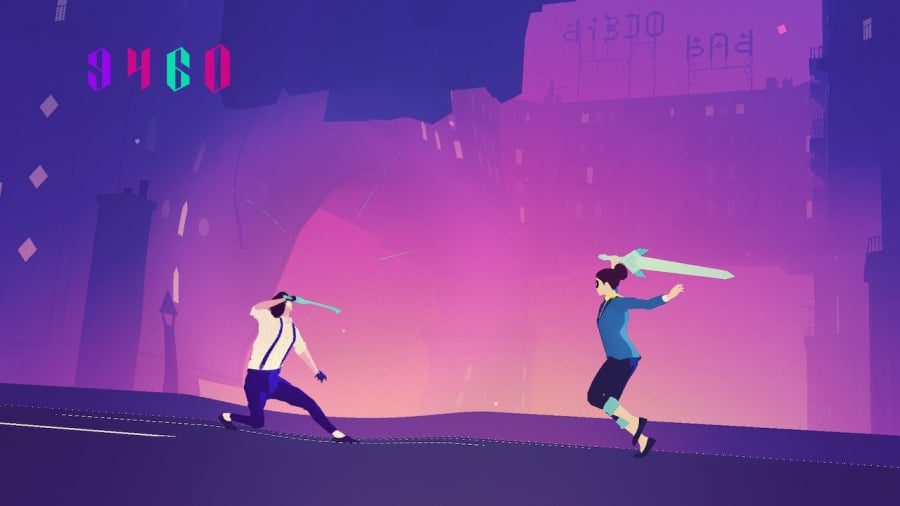 It'll take longer than that, maybe another hour or two(or even more) to get Gold Ranks on all of the stages, but in 2 hours you'll have seen everything the game has to offer.
The gameplay consists of dodging and shooting, while collecting points through hearts. Yet its constantly changing, sometimes being a 3D racer, while other times its a shooting game or resembles a 2D platformer(this review is intentionally showing similar photos that are mostly from the beginning of the game, to avoid spoilers).
But the key point to the gameplay is that it's extremely easy. The levels themselves don't require much skill, and there are countless amounts of 'silent checkpoints' in the game, allowing for quick respawns close to where you died, which keeps your excitement high while you're playing.
Many people have referred to this game as a rhythm game, but I don't think you should go into this game with that expectation. The music is definitely great, and there's no doubt that this game would be much worse without it. That said, the gameplay itself is very loosely connected with the music, and rarely relies on your sense of rhythm.
I think the best way to understand how cool this game actually is, is to watch the trailer for it. When I first watched it, I thought that there was no way the game is actually going to look like this, but literally all of the gameplay looks like whats shown in the trailers. It transitions so smoothly between the short cutscenes and the gameplay, and it's really unique in how you're put in all sorts of new situations, introducing new gameplay mechanics that are really cool to play with, but simple enough to not warrant a tutorial.
I only have two major complaints with this game, both of which are related to the 'coins' that are in every level, which affect the 'rank' that you achieve after each level. The first complaint I have is how disconnected the gameplay is to the visuals. There's these guiding 'coins' in this game, and so when you're being chased by an enemy, instead of looking at it to see where it would go and where you can dodge, you can simply look at the coins to look at where you'd go. This makes the visuals feel much less important and dragged my attention away from it, which is a true shame considering how cool and well done they are.
The other complaint that I have is how the coins actually appear. During the parts in the game where there is no enemy, and all you're really doing is chasing the coins to get a better rank(and lack of anything else to do), often times there is no visual cue or consistent pattern to how the coins appear. Instead, it's much easier(and I think the only way to actually get all the coins) to kill yourself after seeing where to coins appear, so that you go back to the previous checkpoint to be able to collect the coins.
But enough of my complaining, if you're even considering this game, then I would strongly, strongly recommend it, especially since it's only 13 bucks. The problems I mentioned were some things I found a little annoying during my first playthrough, and I'm sure some people won't even notice or be bothered by it at all.