Consuming anime feels a little different when you have to watch and discuss them.
In the past, I've always watched anime by myself, binge watching every show I can find. And throughout my life, I've never been a person who enjoys watching anime weekly. From a young age, anime — or any type of medium — was something I did by myself. While most of my friends at school would always play games together, I would usually be watching shows at home. Because of the abundance of shows that were available to me, I've never even thought about watching shows weekly. And even if I did, the 2~3 series I completed between weekly episodes made me forget all about what happened. So in the end I rewatched the whole thing when it ended.
But a huge reason why I was able to binge shows like this was because I didn't participate in discussions.
I think the only reason why one would be watching seasonal anime is to discuss the shows. Unlike older shows that are kinda everywhere, airing shows gives everyone a focus. Something that everyone is watching. I mean, no one is talking about shows like Nichijou or the Monogatari series in blog posts or discussion threads; it's all Bofuri or Eizouken.
This is a huge reason why I think I was able to watch a huge amount of older shows. Because I didn't understand the concept of different seasons or air dates and cared (known) about discussion threads and such, I just went off on my own way, watching anything and everything.
However, in the last two years or so, I find myself watching seasonal anime. And I feel like I have to watch them.
One of the reasons why I'm more inclined to do so now is that I just don't have that many shows (or at least good shows) I can watch left. The rate that I used to consume shows outpaced the rate in which shows came out greatly. Recently, the only binge watching that I do is watching really bizzare old shows that aren't very fun or rewatching my favorite shows. The latter is of course fun, but there's a limit to how many times you can watch a show over and over again. So the only option left for me became watching seasonally.
And to fill in the time between episodes, I started discussing shows.
At the start it was just reading through reddit threads, joining and ghosting on discord servers, or talking to friends that actually watch seasonal anime. But little by little, I started participating more and more. Eventually creating this blog (although I don't post very often.)
But a new problem came up from this. Now that I participate so deeply — whether it's discord servers, forums, or this blog — I can't help but feel that I have to watch anime to avoid missing out. It's not like I am active enough on my blog nor have been blogging for a long time to say that the blog is a restriction for me, but with people pinging me or texting me about shows, I feel like I have to watch these shows.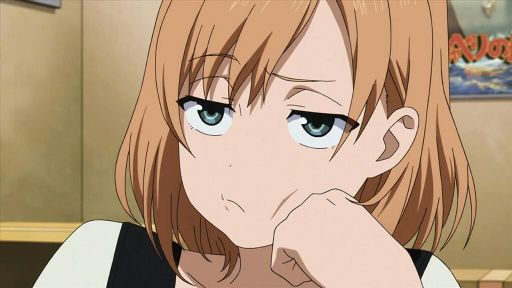 It's a weird feeling. It's not like I can't decline them and say I'm gonna watch till the show is over. But once you taste that conversation with others, it's like a trap you can't escape. Every show must be talked about or else seasonal anime feels empty.
But as I am watching shows weekly, it became very hard to find shows that I thought were mindblowing. Of course, there's the fact that watching weekly makes you forget stuff or the excitement for shows die down after a few weeks and all, but the discussions I had with others may have swayed me to think negatively about shows. Because I was watching these shows weekly solely for discussion purposes, I found myself stretching out the 20 minutes that I had for that week, and nitpicking every single detail that otherwise would not have bothered me at all. So ultimately, shows never became perfect like before.
It wasn't until this season, when I watched Eizouken, that I felt another 10/10 show would ever appear. That's a huge reason why, after 3 episodes or so, I stopped watching Eizouken and actively avoided any sort of discussion on it. I'm probably taking this a little bit too extremely, but I've been avoiding reading blog posts or chatting to avoid this completely. I'm so weekly minded that any sort of temptation can and will tip me over to watch the show.
This does make me feel really left out though. Everyone I know are talking about how good the show is and I'm just here kinda frustrated that I'm not watching the show. But as much as I want to watch the show, I want avoid anything that might ruin the experience even slightly.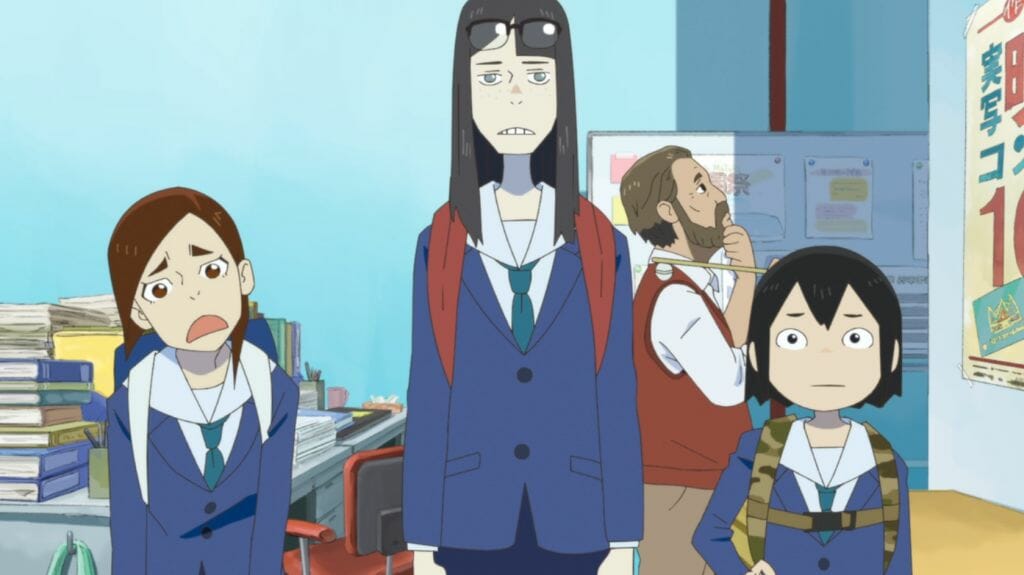 Although I do think that watching these shows weekly and discussing the shows with others may drain the fun a little, I think that these discussions will add fun to any show that I otherwise wouldn't have cared too much about.
Take Arifureta for example. Arifureta, on the season that it aired, was like the show that I talked the most about. I'd watch every single episode the day it came out, and use the following week to just talk about that episode and speculation. And I must say, making fun of the show is extremely enjoyable. Like I love talking about how bad Arifureta is. Of course, laughing at Arifureta myself was also fun, just because of how horrible the show is itself, but laughing at the show together with others made it so much more fun. The nitpicking that I said was a problem before was like what made Arifureta Good.
To me, this discussion changed my viewing habits slightly from enjoying the show itself to enjoying all the context and discussion around it as well. I think that this may be the reason why I don't really find show mindblowing nowadays, but find every show, on average, generally better thanks to the discussion I have on the more mediocre shows.
I'm not saying that me having to watch anime because of the discussion I am a part of is a bad thing. They both have their goods and bads. But I sometimes do wish I could go back to the crazy days when there were so many shows left for me to watch that I just consumed everything in front of me.
I'm curious if anyone else had discussions impact viewing experiences. Do you like nitpicking shows or watching for the purpose of reviewing? Do you feel forced to watch shows when running a blog?